Restless Lady II – Wanchese , NC 
Giant Bluefin bite is on , went 2 for 2 Friday and Saturday, a 600# and 500#, call now to get in on this fantastic fishery before season is closed when the tonnage limit is met.
Fish A Tournament:
Here is your chance to fish a tournament with the Restless Lady!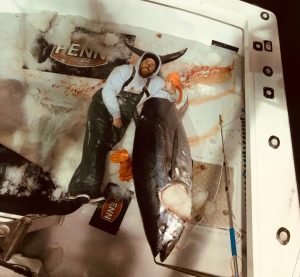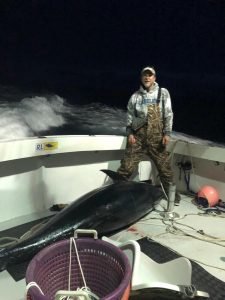 Mid-Atlantic 500
Poor Girls Open
RL II: Available for 8 Anglers
O.C. Tuna Tournament
White Marlin Open
Poor Girls Open
Send your phone #, name & address to contact@restlesslady.com for tournament pricing.
Our schedule for 2019 is filling fast. Check our schedule for available charter dates. We offer Military & Corporate discounts.
FISHING STARTS IN MAY! LET'S GO! LET'S GO!
Contact Restless Lady Charters:
Capt. Sean Welsh: 443.373.3413
Capt. Jim Duncan: 443.995.1249
Capt.Todd Kurtz: 443.497.4561
Copyright © 2019 Restless Lady Charters, All rights reserved.
Our mailing address is:
P.O. Box 5455, Ocean City, MD 21843